Golf Club Selection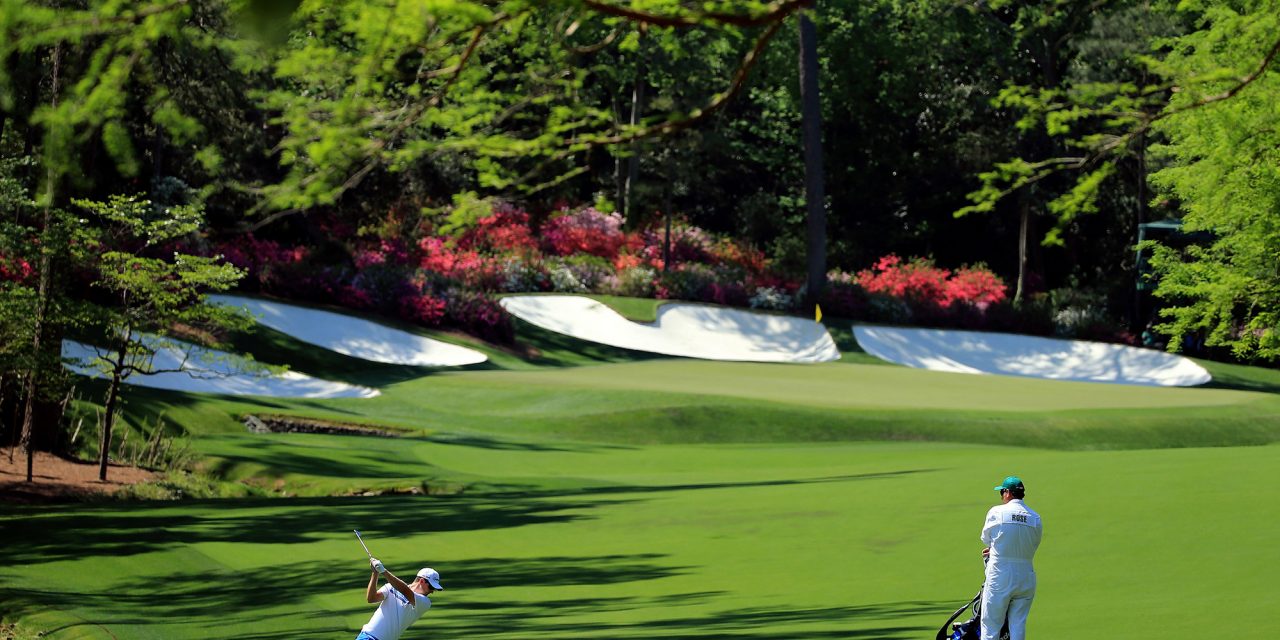 Golf beginners and intermediate players will do better with golf clubs that offer flexibility and forgiveness, that's why golf club selection is so important. As your game progresses to the advanced stage, you'll have better control with stiffer clubs. Here's an overview of golf club selection that will help you have the right clubs in your bag, from beginner to advanced golfers.
Golf Club Selection for Beginners
As a beginner golfer, you are likely starting to make good contact with the ball on occasion but you're still shooting over 100 for 18 holes. Your biggest challenge is hitting the ball consistently on the "sweet spot" of the club. You're in luck because golf technology has come a long way over the years. A set of quality beginner golf clubs will help you hit the golf ball more consistently and get you on your way to breaking that 100 stroke plateau.
An oversized driver will provide more consistency off the tee. Manufacturers have expanded the hitting surface or sweet spot to reduce missed hits. Look for a large head titanium driver in the 430cc to 460cc range. A higher loft of 12 to 15 degrees will help you get the ball in the air and the increased backspin will cause it to fly straighter.
Your fairway woods should contain the standard 3 and 5 kinds of wood. You can substitute the longer irons for lofted woods and hybrids. Many beginner golf club sets come with standard 3 and 4 hybrids in place of the 3-iron and 4-iron. They are easier for beginners to hit due to the larger club head and the flat bottom.
The irons in your golf bag should run from a 5-iron to a sand wedge. Super Game Improvement (SGI) irons offer maximum forgiveness with a higher perimeter weighting and low center of gravity. The putter, the most used club in your bag, should be one of the new mallet putters with the large head. Again, it offers more forgiveness for the beginner golfer.
Golf Club Selection

4

for Intermediate Golfers
At the intermediate level, your game is starting to come together. You're hitting the ball more consistently even if it is a little wayward at times. It's at this stage when you want to select clubs that are going to provide you with a little more distance.
You likely still want to use an oversized driver although you can reduce the loft to gain distance on your tee shots. Look for a loft in the 10 to 12-degree range depending on your swing speed. The faster the swing speed the lower the loft.
Stick with the SGI irons for now until you're hitting them consistently. You may want to add a 4-iron to your set and possibly a 3-iron. As your game progresses you're going to need to be able to hit these clubs. If you're happy with your putter then stick with it. If not, you have enough experience to choose a putter that's comfortable for you. A mallet putter is still your best choice.
Golf Club Selection

5

for Advanced Golfers
At the advanced golfer stage, you're considered a "scratch golfer". The majority of your shots are straight and now you need to add distance to reach the greens on long par 4s and 5s. You can add some distance to your drives by cutting back on the loft of your driver to 9 or 10 degrees. Experiment with different shafts to feel what works best for you.
A 2 hybrid may be just the club to give you those extra few yards to reach the green in two on a long par 4. Are you comfortable with your wedges or do you think you need a better feel on your approach shots? It's a critical part of the game now so make sure you get the right loft, feel and bounce from your wedges.